Joined

Jul 5, 2021
Messages

2,174
Solutions

3
Reaction score

1,923
Points

113
Deals

1
In recent time, pink amphetamine becomes popular and appears in darknet markets. Some marketplace or shop websites declare it as a "new product formula", "improved speed", "new generation amphetamine" but we know the truth.​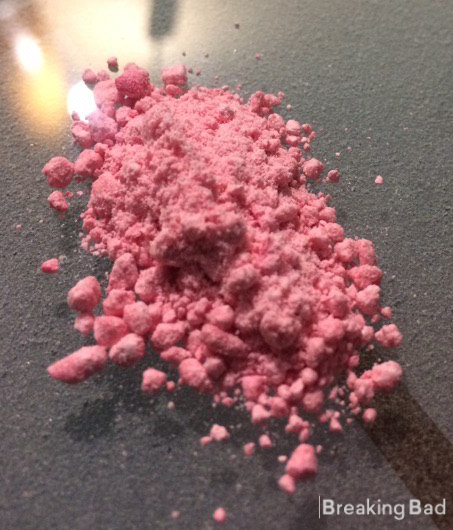 Pink amphetamine powders
​
Pharmaceutical grade amphetamine sulphate or phosphate salts are absolutely white powders without any tint. All amphetamine colors are results of admixtures or pollutants. Remember it, when some not so honest seller will sing you fairy tales about unbelievable quality of his pink (or other color) amphetamine. These pollutants are substances, which was made by synthesis mistakes or side reactions during amphetamine synthesis. Most of them can be easily removed by acid-base extraction and washing but these procedures lead to loses in product mass. Do you understand why some producers and sellers think about these losses? Losses in mass mean losses in money. There is marketing trick, which allows them to convert these losses into benefits. Just state "new product formula" an so on (see above). Vast majority of amphetamine consumers do not know about amphetamine synthesis and its features.​

Pharmaceutical grade amphetamine sulphate and phosphate
​
Exactly the pink amphetamine color is appeared as a result of over acidification during last synthesis stage. When amphetamine free base is obtained, it has to be acidified by sulfuric or phosphoric acid. This synthesis stage doesn't forgive mistakes. If a chemist is added too much acid, the product will have pink tint and nose burning effect. If the chemist is added not enough acid, the product will have yellow tint.d


Now, you know more about pink amphetamine and will now trust to cunnings and their attractive advertisements about "incredible power of new pink amphetamine formula".​
---
---